---
---
ORGANIZER
We are happy to organize our 4th edition of "Rajasthan Cultural Marathon" in mesmerizing acreages of Jaipur, Rajasthan for our venerated citizen.
It was founded in the year 2006 in the cultural hub & capital of Rajasthan. SGL are assembled with a combination of motley people, irrespective of castes and creeds.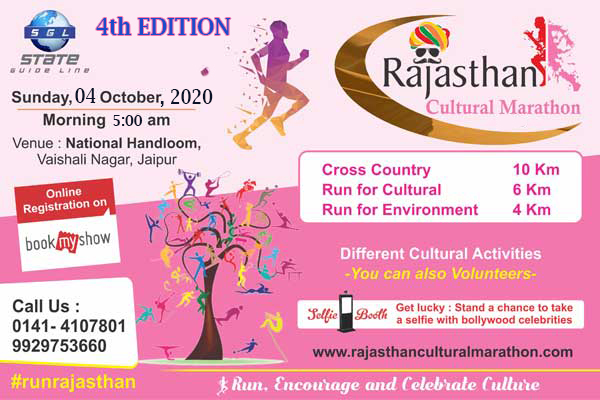 They all holding prestigious profile in the major fields of the society and till date have taken keen interest for the all round development and welfare of the society. We always provide a prime solution, awareness, creativity and innovation about the field of education and advertising, promotion, sports program and manpower development option which provide an interactive platform and all over growth for youth and all we help to plan and built their career.
The member of State Guide Line has decided to take active participation in organizing race in marathon. Thus, to make this a success the organization has met and joined hands with the organization at the state and national level. We wish to provide new opportunities for creation and exchange of experience